Our Place in History!
Waccamaw Intermediate School Regional History Bee Participants
After competing in the online History Bee Challenge, 33 of our students qualified to participate in the Regional History Bee in Concord, North Carolina. These students are Carter Barnes, Elise Caywood, Molly Congdon, Charles Danysh, Jace Faiella, Amauri Faison, Jennifer Ferrin, Clare Fico, Liam Flynn, Brooks Furr, Nate Giltmier, Ben Hammel, Kaylie Hoops-Player, Jackson Kaylor, Emma Keith, Temple Keyser, Luke Kibler, Allison MacLeod, Mary Darby Moore, Andrew Porter, Jackson Rollins, Phoenix Sauter, Nina Sitas, Duke Smith, Elise Wahler, Vivian Xiao, and Victoria Zasimovitch.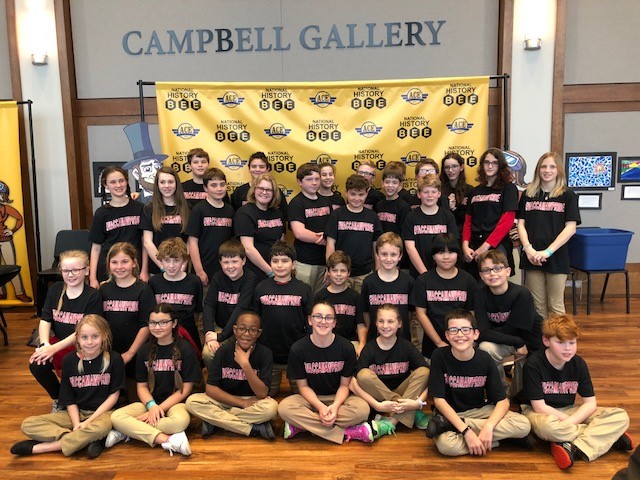 Following the completion of the Regional Bee, 12 students qualified to compete in the National History Bee that will be held in Atlanta, Georgia in June, 2018. These students are Elise Caywood, Amauri Faison, Clare Fico, Liam Flynn, Brooks Furr, Charlie Gates, Temple Keyser, Mary Darby Moore, Ella Marina Papadea, Jackson Rollins, Phoenix Sauter, and Alex Wahler.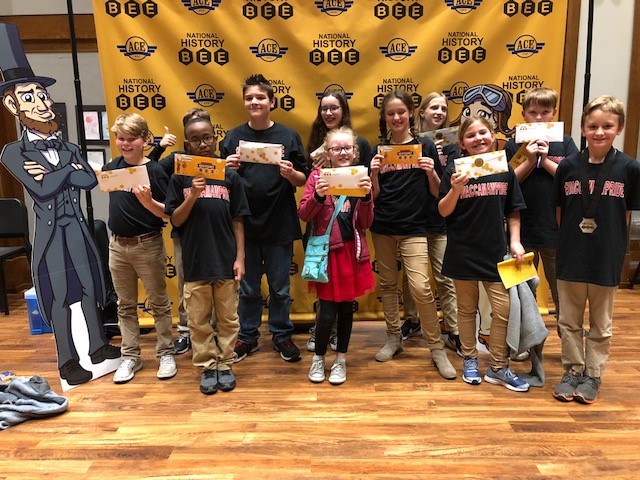 In addition to these accolades, one student was selected to compete in the Regional Championship Round. We are so proud of our students.